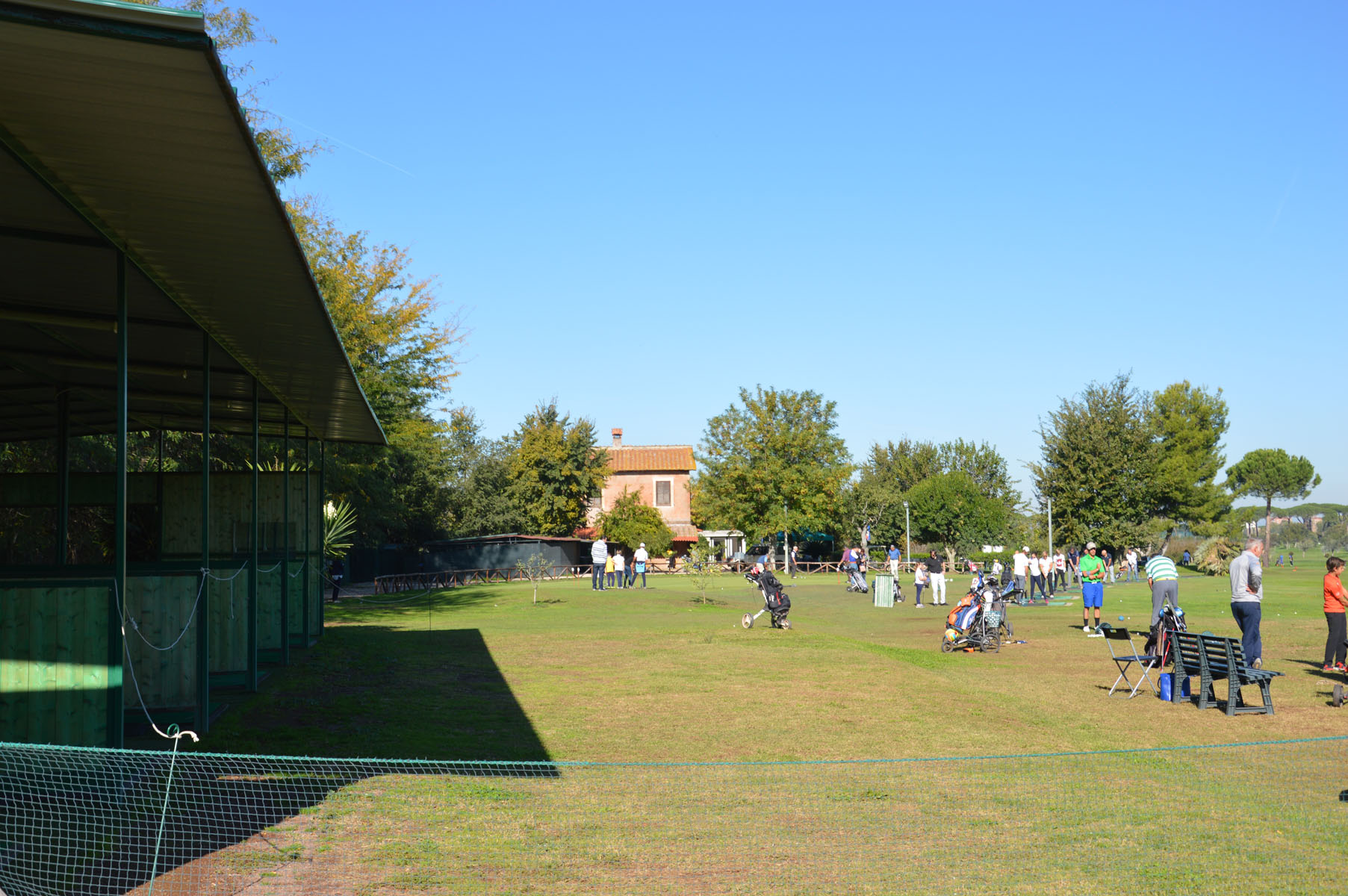 The driving range extends over a large area of about three hectares and is equipped with an 18 holes putting green. 2 pitching greens, 2 chipping greens, a practice bunker, 6 covered positions and a large space for pratcie from grass. It i salso equipped with lighting lamps for the darker hours of the day specifically for the putting green and for close shots from the covered area.
The lenght of the course is long enough to contain the longest shots hoping that Tiger Woods will never visit us. Normally the driving range is full of people who are discovering the joys and sorrows of this magnificent sport.
The golf school formed by the federal coaches Daniele Fiaschi, Federico Reina and Lorenzo Magini carry out their teaching here forming the champions of tomorrow.
green 1, distance A 132, distance b 100
green 2, distance A 167, distance b 140
green 3, distance A 210, distance b 187
green 4, distance A 176, distance b 156
green 5, distance A 130, distance b 108
green 6, distance A 88, distance b 61
green 7, distance A 64, distance b 60